STORY OF THE CREST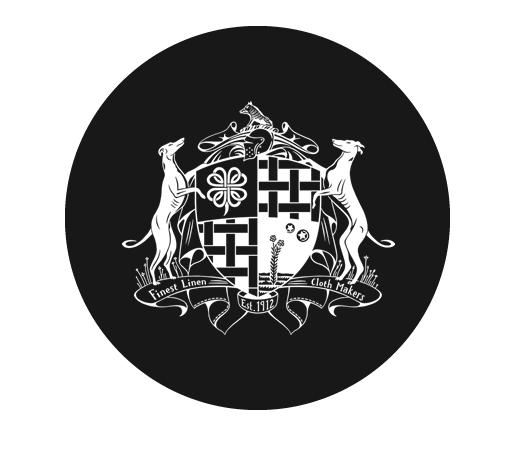 Steeped in tradition, the story of the House of Burgoyne is depicted in its crest, a blend of all that the founders stood for, and which the organisation continues to follow.
Toughness, strength, courage and above all, the "never-say-die" attitude which were the hallmarks of the founders, are symbolised by the Boar sitting on a bed of linen at the top of the crest.
The traditional Irish design of the helmet represents the Irish roots and heritage of the brand.
The shield sits upon a mantle of billowing linen fabric, which flows behind the shield and resembles a handkerchief, linking it back to the founding product of the company.
Two greyhounds support the shield. The greyhound signifies courage and loyalty and is the emblem of Lurgan, a town in Ireland, where the company was founded in 1912.
The shield itself is split into four quadrants, embodying the universal symbol of luck – the shamrock – in the first, the craftsmanship of weaving in the next two quadrants and a long-standing partnership with McNutt in the last.